This Months Snow Globe Spotlight Is...
We'll Always Have Paris
And it's in a Snow Globe
Summer Fountain
Gold Finches cool off
Golden Buddha
An eternal best-seller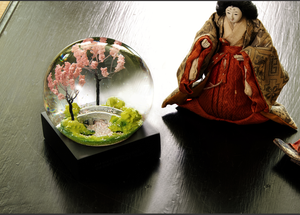 Spring
Cherry blossoms fall in a Japanese garden.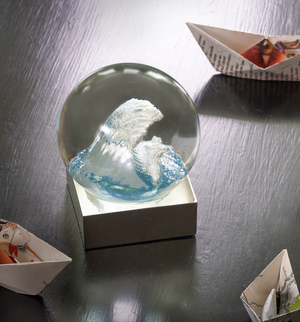 Wave
Blues and greens intermingle, the foam churns white.
The Perfect Gift
Let them choose the perfect globe with a Gift Card.
★★★★★

Mesmerizing 

There are many snow globes out there but many are tacky. This is elegant, classy, and beautifully made.

Victoria L.
★★★★★

A keepsake

Excellent quality product.

Maida K.
★★★★★

Simply Magical!

I loved this snow globe. It more than met my expectations. The glass, the design, the weight and the snow effect, were each, truly lovely. And the friend for whom I purchased it, was equally delighted. Thank you!

Alison L.
★★★★★

Beautiful sparkles

CoolSnowGlobes are so beautiful like no others. The sparkles are unique and beautiful. Love the different themes and designs. They are just mesmerizing to look at. They make me happy on my off days. They are solid and very well made products.

Vienne C.
★★★★★

Add customer reviews and testimonials to showcase your store's happy customers.

Author's name

Los Angeles, CA
★★★★★

Serene

Takes you on an imaginary journey as you watch the "snow" swirling around. Breathtaking!

Liela N.
Our Story
Handcrafted Moments of Magic
Liz Ross and David Westby, a married art-and-design team, created CoolSnowGlobes® to encapsulate exquisite moments like these. Based in Vermont and initially inspired by the glorious seasons of New England, CoolSnowGlobes has grown into the foremost designer and maker of hand-painted, heirloom-quality snow globes in the world. With an archive of more than 150 designs, CoolSnowGlobes appeal to a new generation of enthusiasts as well as the evolving collector market.   
Gallery
View our instagram feed to see our globes in a new light line here
Modern Snow Globes, Unique Snow Globes
CoolSnowGlobes are miniature works of art. With 50+ original designs and custom snow globes available, we make the world more beautiful one water globe at a time. Shop our artistic selection of Hanukkah, Halloween and Christmas snow globes to find a whimsical portrayal of holiday scenes and figures. We also carry an assortment of non-Christmas snow globes. Our "Seasons" collection feature stunning snow globes that encapsulate the beauty of spring, summer, fall and winter. From beautiful autumn snow globes with falling leaves, to spring snow globes with blooming flowers, ballerinas and trees, our snow globes of the four seasons will enhance any nature lover's decor.
CoolSnowGlobes' "By the Sea" snow globes feature picturesque seascapes, stunning coral and aquatic life. Choose from a variety of snow globes with ocean waves and sailboats. For animal lovers, we have snow globes with cats, dogs, sea turtles, horses, foxes, deer, butterflies and birds. We also have high-quality Buddha snow globes and meditative snow globes. Shopping for a snow globe of the Statue of Liberty, New York City or Paris? We have several creative city souvenir snow globes of depicting some of the most popular travel destinations. Our unique snow globes make a memorable gift for Mother's Day, Father's Day or a thoughtful graduation present.
Classic & Contemporary Snow Globes
Our unique snow globes are beautifully crafted with glass domes and seated on either 
matte silver, piano black or pearl white bases. 
All our snow globes come in an elegant presentation gift box and are ready to be gifted. No matter what occasion you're shopping for, we think you'll find an awesome snow globe here. CoolSnowGlobes also offers custom snow globes. Our custom snow globes make unique swag gifts. Let us create the perfect
custom snow globes
for your party, celebration or promotional event. If you have any questions about our Santa snow globes, city souvenir snow globes, Buddha snow globes, animal or nature snow globes please
contact us
, we're happy to help.